Our Giving Thanks went really well. It was our first time cooking a legit turkey completely from scratch. It felt pretty darn good to make a full feast of traditional holiday dishes. Our menu consisted of: the turkey ( which we all kept calling it she. Is she ready yet? haha), my mother in law's stuffing that is my fav( it has homemade cornbread), Brussel sprouts( my second favorite vegetable), green beans( my friend Krithika brought it on request), persimmon cranberry and pear tossed greens salad with chia seed vinaigrette dressing( also on request, thanks my friend!) homemade mashed potatoes, my father in law's gravy recipe, 3 pumpkin pies made with condensed milk and graham cracker crust. O yeah!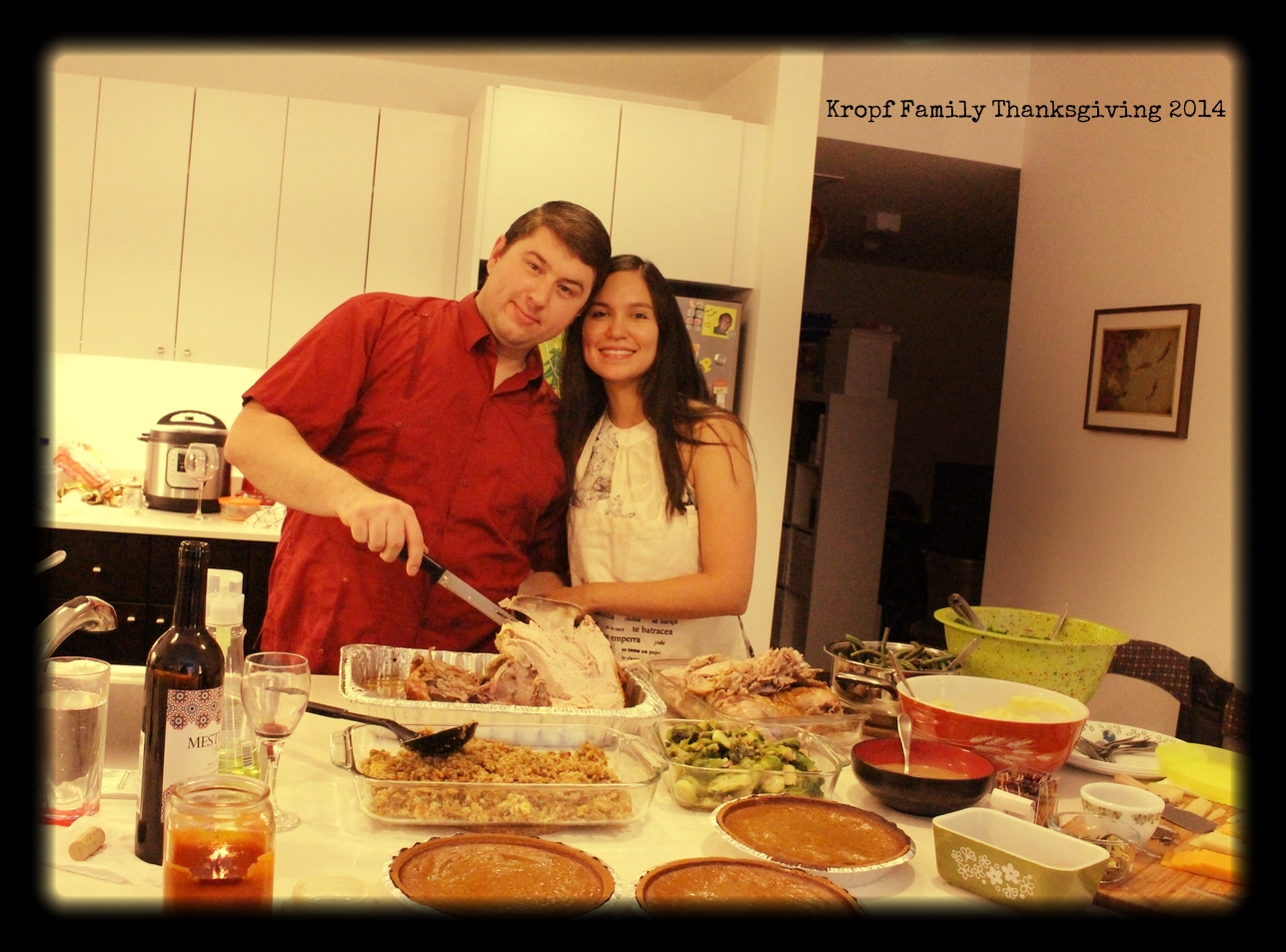 Our guests this year consisted of my beloved sister Tatiana and her hubby Chris and our friends Krithika and Amit. My heart felt full as we are growing as a family and find ourselves keeping up the traditions alive. Next year I definitely want to include more crafts, but for now I'm content with the turkey hat my sister and Mark Jacinto made.
The turkey was moist, crispy on the outside and tender on the inside. I couldn't have asked for a better first turkey! ( you can tell it was a big deal for me;)
We are grateful for a wonderful Thanksgiving full of laughter, good company, yummy food and kids silliness.
Thank you Lord